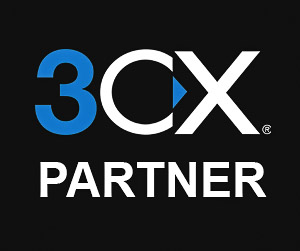 Easy Management
Are you looking to replace your company's outdated PBX? With 3CX there is no need to worry about management.
Configuration with 3CX
• Advanced security features including automatic updates and global IP blacklist
• Deploy in the Cloud or on-premise on Windows, Linux, Mini PC or Raspberry Pi!
• Integration with leading SIP Trunk providers
Deploy On-premise or in the Cloud
3CX gives you the option of deployment in the cloud or on-premise keeping complete control of your data.
Cloud Deployment
Range of mainstream cloud provider such as Google, Microsoft Azure, OVH, Amazon.
On-premise Deployment
Install on Windows or Linux
Install on Mini PC Appliance or Raspberry Pi
Virtualize Hyper-V or VMware
Security / Backup
3CX sets the standard in VoIP Security, inbuilt security have been exclusively developed to protect your PBX from attacks.
• Auto detect & blacklist of SIP Attacks
• Global IP blacklist auto update
• Data to 3CX apps encrypted via 3CX tunnel
• VoIP security with A+ rating from SSL lab
• Auto failover for instant backup
• Encryption between browser and website via HTTPS
Cutting cost
• With 3CX, your ongoing telecom cost savings will be reduced and so will the cost of buying, expanding and maintaining your PBX
• Decrease your phone bill buy up to 80%
• Licensing on number of simultaneous calls not extensions
• No license per extension
Apps & Features
3CX will allow you to take your extension anywhere you go, apps for Android and iOS, softphone, Windows or Mac.
3CX Live Chat- Completely Free
• Allow customers to chat, call or meet with you directly from your website.
• Real-time communications
WebRTC
• Click to call Extension from Chrome and Firefox
• Make calls straight from a browser
Integrated Video Conferencing
• Free for up to 250 participants
• Unlimited users
• Conference with one click
Call Center Features
With the 3CX PRO and Enterprise editions you get advanced call center features bundled in at no additional cost.
Increase your sales, boost productivity and offer support with 3CX contact center technology.
Let's CONNECT WITH
Live Chat.
Need info, pricing, tech-support or just want to say "hello"? Contact us below.